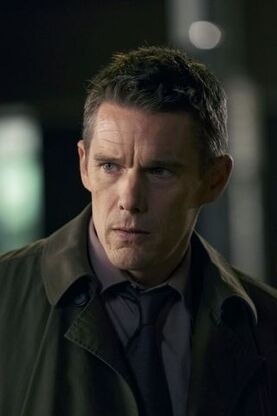 Jake Brackett is an FBI agent who has been work for 12 years. When he was rookie agent, he was shot and injured. He end up in Earth after the escape pod land in The Harper's garden. 12 years old Josh Harper and his 6 years old sister Serena Harper found him and look after him for couple weeks before the FBI take him back.
His girlfriend is Emily Hill, a FBI agent but he has a secret relationship with telekinetic Tamera Olsen, the daughter of criminal Damien Olsen for 8 years. He is always obsessed of loving and protect Tamera at the same time but he never stop loving her.
He is Angel Brackett's biological father who was result of Tamera's impregnated and he is father of Ellie Brackett.
He is the nephew of Nicholas Henderson, who was a fighter pilot who was frozen in time before Jake was born. In Skyworld: The First Blood, the prequel, it's revealed Jake is a twin when his mother gives birth to him and his twin sister, Amanda.